Ravensdale Indoor Living
When it comes to kitchen design, our stunning range of Italian Pedini kitchens set us apart from our competitors. Whether you favour Pedini's trademark sexy curves, sleek minimalist or a classic traditional style we will work with you to realise your dream kitchen.
We are very passionate about our work; no two kitchens we design are the same. We will listen to your needs and requirements, using our wealth of knowledge and expertise to create a truly original design, unique to the client.
We have been designing and fitting bespoke kitchens for over 20 years and have grown into a successful and highly respected company.
Please check out the completed projects section of our website to see some of our beautiful client's homes.
To complement your kitchen we also offer a range of flooring, lighting and furniture from the very best of European suppliers.
To discuss your project or arrange an appointment with our designers, please contact our showroom directly on 028 30 25 23 24 or e: info@ravensdale.com

Martin and Pauline Hanna are available for home visits for kitchen, furniture and lighting advice.
We Are Now Stocking Kartell
Kartell now has over 130 single-brand flagship stores, 250 shop-in-shops and 2500 retailers in over 130 countries.
A leading design company, founded in 1949 by Giulio Castelli and now run by Claudio Luti, Kartell is one of the symbols of Italian design around the world. A success story told through an incredible series of products – furniture, furnishings, lighting, home accessories – that have become part of the domestic landscape, not to mention actual contemporary design icons.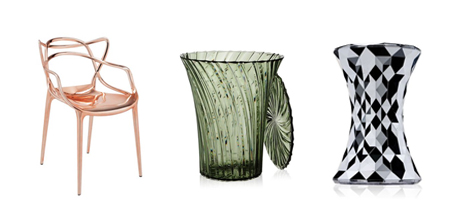 Kitchens
Pedini have played a leading role in the European kitchen design industry for over 50 years. All Pedini products are internationally certified to the highest standards. This has been achieved by adopting modern manufacturing techniques, environmentally friendly products, non toxic glues, varnishes and other ecological materials.
The result is a product that is completely sustainable and recyclable.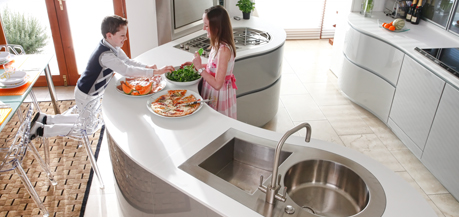 Pellet Burning Stoves
Palazzetti are one of the European and worldwide leaders in the wood biomass (wood and pellets) domestic heating field today. They offer an extensive range of innovative wood-burning and pellet-burning stoves and fire places using cutting edge technologies. Palazetti Stoves are easy to use, clean, maintain and guarantee high performance and efficiency with very low emissions.
They are a purchase for life, designed and built to last - generating the user real savings.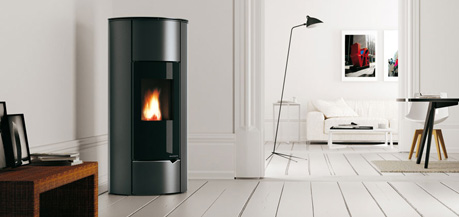 Indoor Living
Sourced from the very best Italian suppliers, we offer an extensive range of dining, living and bedroom furniture for the contemporary home.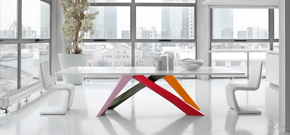 Consultancy
We provide the complete package. For a stress free solution, we provide the ultimate design consultancy & project management service.